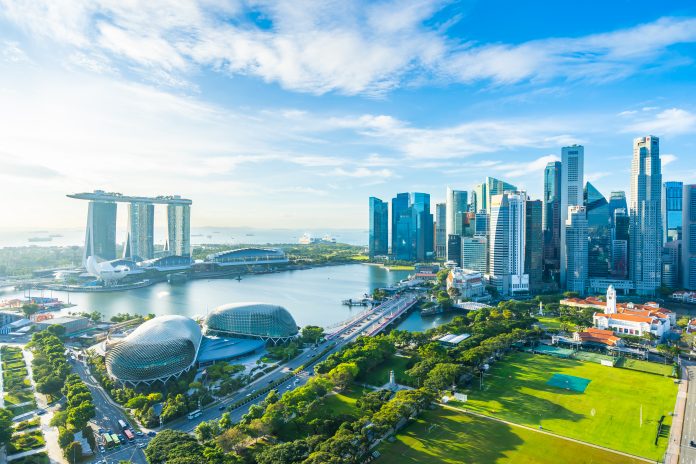 SINGAPORE, 6 September 2023: According to the latest Booking.com travel index findings for the Asia Pacific, nearly a quarter of all tourism searches are related to sports.
As one of the fastest growing tourism sectors, sports tourism and mega sporting events, such as the Formula 1 (F1) Singapore Grand Prix coming up on 15 to 17 September, have become prominent tourism attractions. Attracting record crowds from around the world and APAC, these events catalyse tourism development in host destinations.
In its recent APAC Travel Confidence Index, Booking.com unveiled a striking paradox – despite financial concerns ranking highest among their worries for almost half (42%) of APAC travellers, an astounding 73% maintain unwavering optimism for their future travel plans over the next 12 months.
As the F1's summer break approached, Booking.com zeroed in on recent search data to reveal if there has been a surge in inbound travel and the ranking of APAC market travellers heading to Singapore. Interestingly, overall, there has been a decrease in inbound travel searches to Singapore by 3.67%* when compared to 2022. 
Top 20 markets that searched for Singapore as a destination in September 2023 (in order)**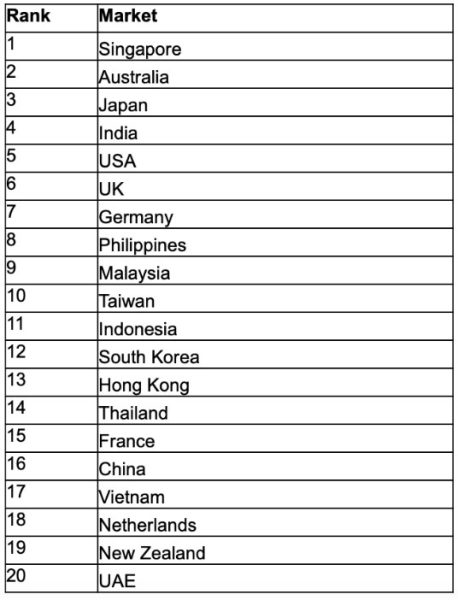 Furthermore, last year's top 20 markets remain the same for 2023, indicating that these markets continue to show high travel intent to head to Singapore during the F1 period.
Methodology:
*For comparison figures: Search sessions between 2022-07-01 and 2022-08-14, with check-in dates between 2022-09-01 and 2022-09-30, with Singapore as Destination.
**Search sessions between 2023-07-01 and 2023-08-14, with check-in dates between 2023-09-01 and 2023-09-30, with Singapore as Destination.