BANGKOK, 28 August 2023: Airports in the Asia Pacific are grappling with a surge in passengers in the post-Covid era while striving to enhance operational efficiency and passenger processing technology to meet the demand for a seamless travel experience in the next decade.
SITA president Asia Pacific Sumesh Patel highlighted the challenges during an interview with TTRW last week, noting the aviation industry's recovery was outpacing earlier predictions that claimed full pre-pandemic levels would not return until 2024 or 2025. As of last month, global passenger numbers have already reached an impressive 92% of pre-Covid levels, thanks to the rapid resurgence of air travel.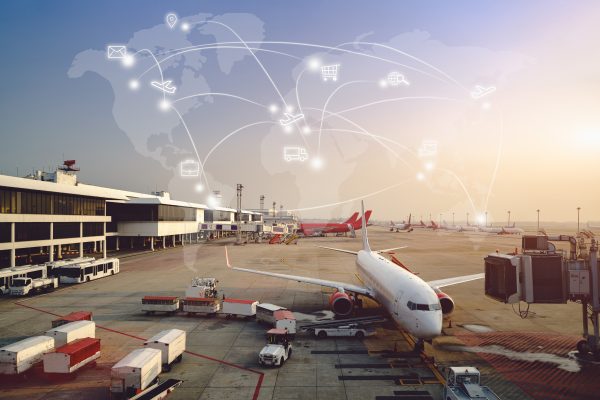 Passenger traffic rebounds
"Asia Pacific, particularly in China and India, the rebound has been most striking, with domestic passenger numbers surpassing those of 2019. Although the recovery has been slower compared to Europe and the Americas because the governments were not fully open, he believes that Asia Pacific is going to lead the way forward for years ahead, not only in terms of passenger growth but also in terms of the number of aircraft and the number of new airports being built," said Sumesh.
According to the SITA survey, on average, passengers expect to take 4.7 flights this year compared to 4.2 flights in 2019, while those planning more than 10 flights in 2023 have increased from 6% of passengers in 2019 to 10% this year.
Airports harness the latest technology
With rising air travel in Asia Pacific, Sumesh sees the business performance at major hubs remaining robust. Although smaller hubs may emerge, the gateway hubs will continue to be vital in delivering connectivity and services. Meanwhile, with current major hubs facing challenges from capacity constraints, there is a growing effort to harness technology to enhance passenger processing and operational efficiency. Technologies that enhance the passenger experience include biometrics and automation, self-service, and digital travel enhancements. This encompasses cloud computing, business intelligence, artificial intelligence, and data analytics for operations.
"We observed that 96% of the airlines and 93% of airports expect their IT spending to stay the same or increase in 2023 compared to the previous year.
"Globally, we see the same trend; investments are rising. However, the challenge in the Asia Pacific will be much larger as it will involve substantial expansion. Asia is set to lead global growth in passenger numbers, aircraft acquisitions, and new airport builds.
"Looking ahead, we anticipate that Asia will be more open and eager to embrace new technology. This is because they face a positive challenge: rapid growth. The growth is expected to be so fast that they will have no choice but to deploy more technology to manage it effectively."
Over the next decade, Sumesh highlighted critical trends poised to reshape the travel industry, compelling airports and airlines to adapt to evolving demands.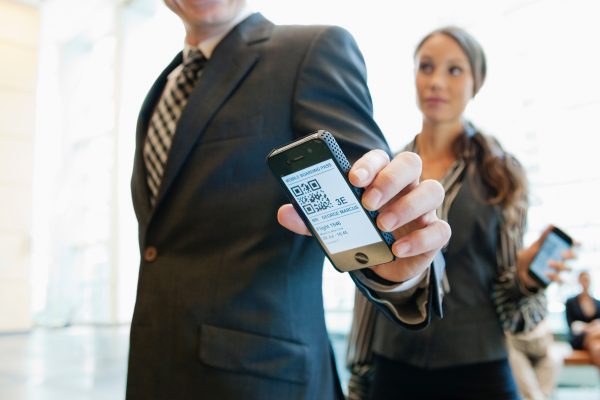 Digital travel experience
"Looking ahead, there's a notable shift, especially among Gen Z and millennial travellers. They prefer a highly digital travel experience, doing tasks like biometric registration before arriving at the airport, skipping documents, and giving them more control.
"In contrast, senior travellers now travel 10% more than before Covid and have different needs. With their growing numbers and increased spending, we need solutions tailored for them, including better wheelchair services, improved airport signage, and easier access to amenities like restaurants and shops."
Urban Air Mobility
Sumesh also sees the need for seamless multimodal travel, where unified processing and verification points create a fluid end-to-end journey across land, sea, and air. The challenge is to offer comprehensive intermodal door-to-door services, making connected travel a reality by combining air and rail, air and cruise or even air and hotels. He also anticipates Urban Air Mobility (UAM) becoming more widely available, with major airports easing road transport congestion to and from the airport and enabling a faster alternative for passengers.
In the long term, achieving a net zero target is another area where technology will play a role. SITA is focusing on working with airlines and airports to meet their goal by 2025. Technologies like AI can empower them with the details and data needed to make more sustainable choices and reduce their carbon footprint.
SITA recently held the Asia Pacific Air Transport IT Summit on 22-23 August in Bangkok, joined by 160 senior leaders within the aviation industry.
"We have a longstanding 75-year partnership with airlines and airports. This event isn't just about showcasing SITA's technology and community collaboration. We focus on learning from each other, understanding future challenges, and sharing our technology investments and plans with our stakeholders," Sumesh concluded.