HANOI, 4 August 2023: The first direct charter flight linking Seoul, Korea and Hue in central Vietnam landed last week, welcomed by tourism and local government leaders at a ceremony hosted by Hue's Phu Bai International Airport.
Vietjet operated the first-ever charter between the two cities, using an A321 aircraft that arrived on 1 August with 151 passengers, according to the Tourism Information Technology Center (TITC) report.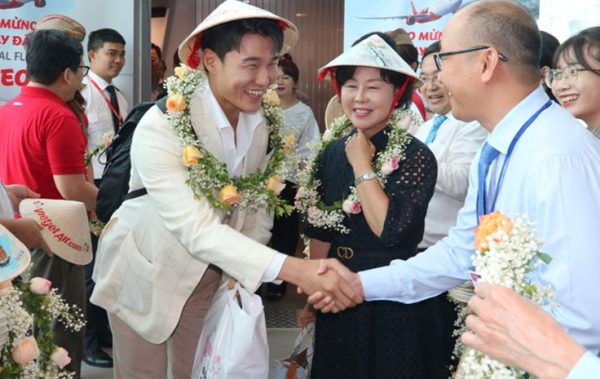 Passengers had purchased a three-night stay in Hue, including hotel stay, sightseeing and airfare from selected Seoul-based tour operators collaborating with Vietjet's charter sales department.
Some members of the first tour group booked a round of golf at the Laguna Lang Co Resort and participated in an exchange tournament with members from the local Thua Thien Hue Golf Club.
Based on the outcome of the first charter flight, Vietjet is considering follow-up charters from Korea to Thua Thien Hue. Vietjet's Seoul-Hue charter is the second international route operated by Vietjet to Terminal T2, Phu Bai International Airport, the other being a similar flight operated from Kunming (China) and Hue that took place earlier in the year.
Vietjet executives said the airline would coordinate with the province and Phu Bai International Airport to organise more flights to push tourism to Hue.
(Source: Tourism Information Technology Centre)