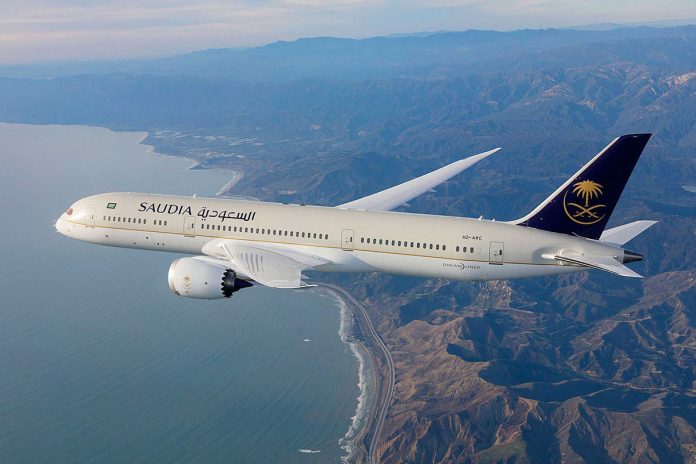 SINGAPORE, 10 May 2023: Saudia continues its network expansion in Asia with news it will add its fourth direct weekly flight from Jeddah to Singapore at the start of the winter timetable in November.
The new flight will operate every Friday starting 3 November.
Effective last March, the summer timetable shows the airline currently offers three direct flights from Jeddah to Singapore on Monday, Wednesday and Saturday using a Boeing Dreamliner 787-900.
Flight SV836 departs Jeddah at 0125 and arrives in Singapore at 1530. The return flight (SV837) departs Singapore at 1700 and arrives in Jeddah at 2150.
Wego, an online booking site for hotels and airlines based in Singapore, reports that the most popular flight routes from Saudi Arabia to Singapore are Riyadh to Singapore, Dammam to Singapore and Jeddah to Singapore.
The cheapest flight from Saudi Arabia to Singapore is from Jeddah to Singapore, with airfares starting at SAR1998.97.
The fastest flight from Saudi Arabia to Singapore is from Jeddah to Singapore, with an average flight time of 9 hours and 35 minutes.
The most popular airlines are Malaysia Airlines, Saudia, and Qatar Airways.
Saudia has added more than 50 flights worldwide to its summer schedule that came into effect at the end of March 2023. It added flights to six destinations in Asia.
Bangkok
The airline added three weekly flights from Jeddah, giving it 10 weekly flights to Bangkok; daily from Jeddah and three from Riyadh.
Seoul
Saudia introduced direct flights to Seoul from both Jeddah and Riyadh; two from Jeddah and two from Riyadh.
Guangzhou
Saudia introduced three flights weekly to Guangzhou from Jeddah and two weekly flights from Riyadh.
Kuala Lumpur
Three new weekly flights from Riyadh and Kuala Lumpur increase Saudia's presence in Kuala Lumpur to 24 weekly flights, with 21 from Jeddah and three from Riyadh.
Singapore
The start of the summer timetable saw the airline serve Singapore with three weekly flights from Jeddah. Previously, it offered flights with a stop in Male.
Jakarta
Three weekly flights from Riyadh to Jakarta have been added to the schedule, along with three more from Jeddah, giving the airline 24 weekly flights to Jakarta.
The airline operates over 50 Boeing aircraft on its long-haul network, including the 777-300ER (Extended Range) and the 787-9 and 787-10 Dreamliner.