DOHA, 22 May 2023: Centara West Bay Hotel & Residences Doha has been certifiedby Green Key Qatar2023, a prestigious certificate that recognises the hotel's commitment to sustainable and environmentally friendly practices, making Centara West Bay one of the leading green hotels in Qatar.
The Green Key certificate is a leading standard of excellence in environmental responsibility and sustainable operation within the tourism industry. It encourages hotels to adopt environmentally responsible practices. The certification process evaluates the hotel's environmental management, energy conservation, waste management, water conservation, and other sustainable practices.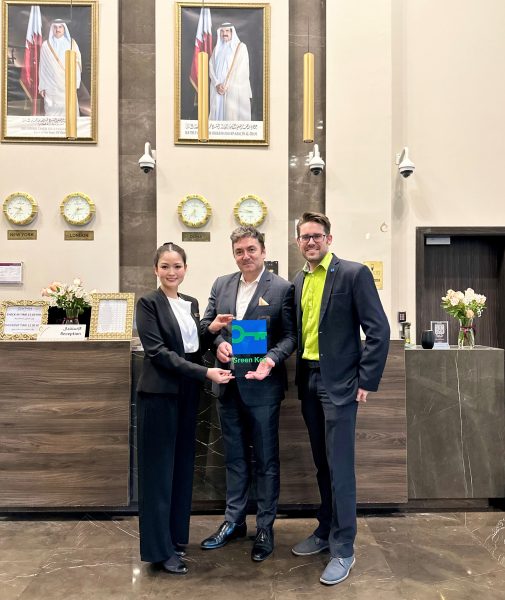 The auditor comment from Martin Baeuerle, Country Manager, Green Key Qatar, noted:''For a first-year applicant, we have been very impressed of how thoroughly the application documents have been prepared, which made it easy to review beforehand and during the audit. We furthermore like to highlight that we truly felt that sustainability is lived throughout the property and that the Green Key ecolabel is not just a tick-box exercise. Especially the idea with the herb garden, in the middle of the West Bay area, has been a highlight.''
The audit focused on the property's environmental responsibilities and its success in reducing its carbon footprint and promoting sustainable practices throughout operations.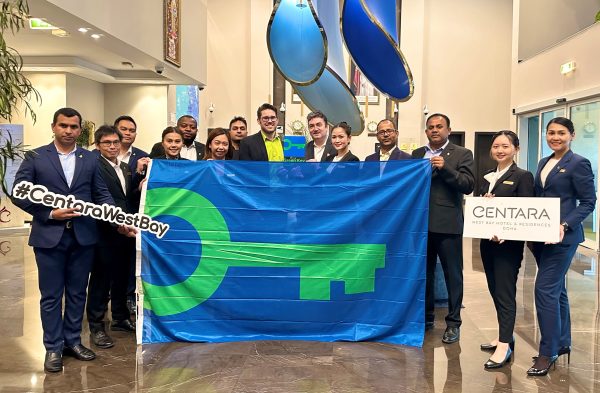 "We are delighted to receive the Green Key Qatar certification for the first time. It is a significant achievement and a testament to our commitment to sustainable tourism. I congratulate and thank the entire Green Key Committee for their dedication and support to achieve Green Key Ecolabel for the first year. We take pride in our environmental efforts and will continue to reduce our environmental impact and provide our guests with an eco-friendly and sustainable stay experience." said Centara West Bay Hotel & Residences Doha general manager Sean Spinks.
For more information about Centara West Bay Hotel & Residences Doha and its green initiatives, visit www.centarahotelsresorts.com/centara/cwq/ or contact our team at 4009 5555 or [email protected]
(Source: Centara Hotels & Resorts)