MANILA, 19 May 2023: AirAsia Philippines has recorded a surge in summer bookings for 2023 achieving 75% of its pre-pandemic (2019) levels, encompassing domestic and international travel.
The top five most booked destinations for Filipinos this summer include Cebu, Boracay, Tacloban, Iloilo, and Bohol. The top international destinations for summer holidays included Taipei, Incheon, Bangkok, Narita, and Osaka,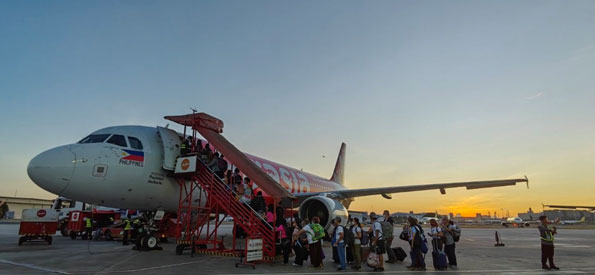 AirAsia Philippines communications and public affairs country head Steve Dailisan said: "The surge in bookings this summer reflects a strong rebound in travel demand. We are thrilled to witness such enthusiasm from travellers, with reservations reaching unprecedented levels."
Airasia Super App and the airline's website generated the highest volume of seat bookings showing Filipinos' high preference for online platforms rather than traditional booking channels.
Group bookings have also started to pick up after recording a more than 140% increase in bookings from March to May.
AirAsia Philippines is capitalising on Cebu as one of the alternatives to the Manila International Airport, especially with more international flights to Narita, Osaka, Narita, Seoul, Kaohsiung, Kuala Lumpur, and Shenzhen.