DUBAI, 24 March 2023: Emirates Airline president Sir Tim Clark will participate in an in-depth discussion on the Global Stage of the Arabian Travel Market (ATM) 2023, which will convene at Dubai World Trade Centre (DWTC) from 1 to 4 May.
Sir Tim will reflect on Emirates' long-term strategy as it begins to ramp up aircraft deliveries from 2024 while balancing growth and tackling broader issues like climate change.
The news comes amid reports of significant gains across the Middle East's aviation sector, which saw year-on-year traffic almost double in January 2023, according to figures released by the International Air Transport Association (IATA).
This growth is especially evident in the UAE, where Dubai International Airport (DXB) catered to more than 66 million passengers in 2022, a 127% rise compared to the previous year.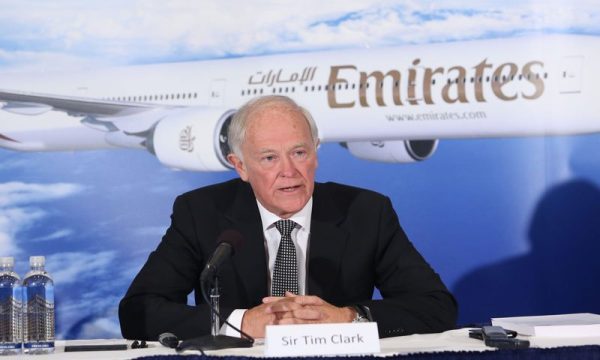 Over the longer term, analysts from Mordor Intelligence predict that the Middle East's aviation market will record a compound annual growth rate (CAGR) of more than 6% during 2022-27, meaning regional passenger numbers are likely to continue to rise for the foreseeable future.
The 30th edition of ATM will feature in-depth sessions dedicated to air travel on day two. Following the conclusion of Emirates Returns to Growth: President of Emirates Airline in Discussion with John Strickland, experts from Boeing, Etihad and SimpliFlying will assemble on ATM's Global Stage to discuss The Net-Zero Future of the Aviation Industry. A broad range of regional carriers will also be participating in ATM 2023 in addition to Emirates and Etihad, including flydubai, flynas, Saudia Airlines, Saudi Amad for Airport Services and Air Transport, and Cham Wings Airlines.