BANGKOK, 9 February 2023: Bangkok Airways announced the temporary suspension of flights earlier this week, halting flights from Bangkok to Hat Yai in southern Thailand and Danang in central Vietnam.
According to the airline's official Facebook account, the temporary suspension starts on 1 March for the Hat Yai bound service and on 1 May for flights to Danang.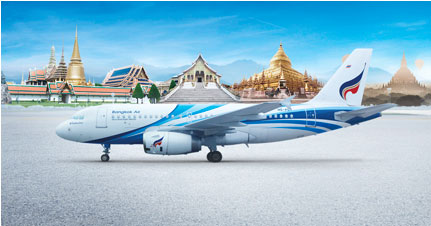 The airline omitted to say why it was suspending the services. However, since the Covid-19 pandemic caused travel lockdowns in 2022, the airline has slimmed down promotional activities through its PR department and limited communications to social media channels. It is no longer clear if the airline still employs a communications team to reach customers and its B2B travel trade channels.
The Facebook announcement made a short statement advising passengers of the flight suspension, saying the two services are suspended until "further notice."
However, it did advise passengers who have booked flights to the two destinations they can request a make-good travel voucher  to use on other routes by contacting www.bangkokair.com/travel-voucher
If they prefer a full refund they should contact https://www.bangkokair.com/managing-my-booking .
In the case of passengers who booked flights on the suspended routes through a partner or codeshare airline, Bangkok Airways says it will arrange flights with an alternative airline.