SINGAPORE, 27 September 2023: The Airline Passenger Experience Association (APEX) has honoured Air Astana with a five-star rating in the major airline category, with the ceremony being held in Los Angeles last week.
This is the ninth time that Air Astana has received an APEX award.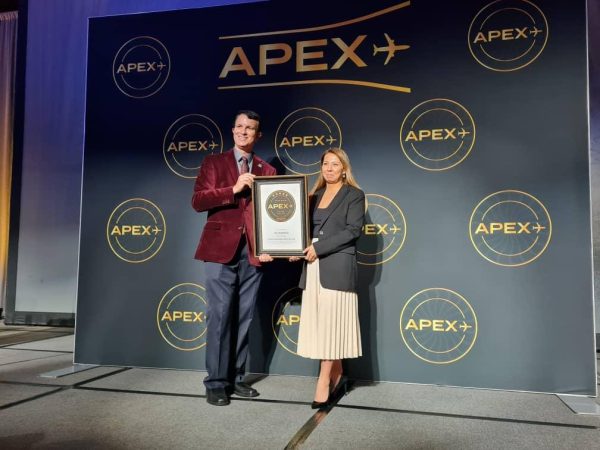 The APEX award was based on third-party passenger reviews undertaken in partnership with TripIt, the highest-rated travel app in the world. For the 2024 Award, passengers reviewed nearly one million flights on more than 600 airlines on a five-star scale covering five categories: seat comfort, in-flight service, food and beverages, entertainment system and Wi-Fi service.
"The APEX Award is a measure of the outstanding quality of Air Astana's in-flight service, as well as a confirmation of continuous improvement of the customer experience," said Air Astana, vice president of in-flight service Yelena Obukhova. "We are grateful to our colleagues for their professionalism and commitment to high service standards, as well as to our passengers for their positive feedback."