LANGKAWI, Malaysia, 15 February 2023: Langkawi is promoting three attractions this month; hidden gems on an island famous for its natural heritage and UNESCO Global Geopark.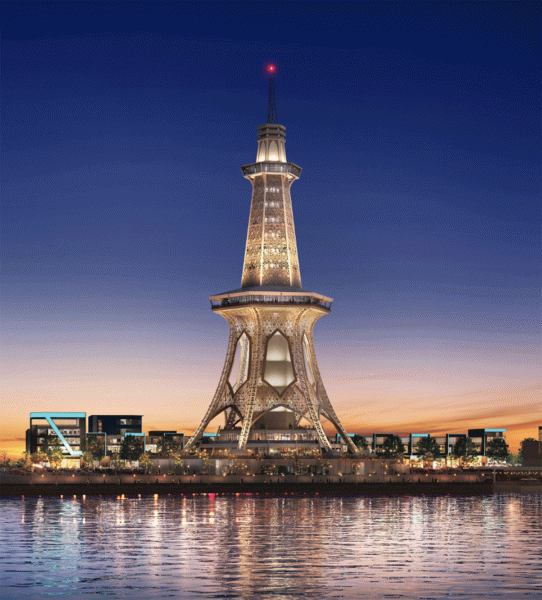 MAHA Tower
One of the popular tourist attractions in Langkawi is the MAHA Tower or Menara MAHA, a towering 138-metre-tall steel structure located in Kuah town, according to Langsura Geopark Facebook account. The Facebook page introduces the unique tower initially opened by Tun Dr Mahathir, noting "there are no prizes for guessing the origin of the tower's name."
Sandbar Walk
From 21 to 22 February, travellers who wake up at dawn can experience an amazing natural phenomenon as the sea splits at Tanjung Rhu Beach, allowing visitors to walk with the sea lapping at their feet on both sides of a spectacular sandbar.
LADA, in partnership with Tanjung Rhu Resort Langkawi, will hold the Sand Bar Walk 2023 @ Pantai Tanjung Rhu Langkawi. You can witness the 'split sea' phenomenon and enjoy walking on the sandbank through the middle of the sea at a low tide. For more information, visit https://www.lada.gov.my/acara/sand-bar-walk-2023/
Langkawi's tallest waterfall
ASEAN Skyline promotes the Jurassic Hidden Gem of Langkawi Island: Temurun Waterfall.
Located in the Datai Bay area, Temurun, a three-tier waterfall, features an awesome, cumulative 200-metre drop from the top ledge to the pool below. This is the tallest waterfall in Langkawi. During the rainy season, fresh mountain water cascades down the northern slope of Mount Mat Cincang, carving out a gorge from 500-million-year-old sandstone and shale cliff and rocks.
From the car park on the main road, the first tier is only a short five-minute stroll along a paved walkway through the rainforest of Mount Mat Cincang. The ascent to the waterfall's base is gradual, with a railing on one side.
One visitor posted on the ASEAN Skyway Facebook page, "check the weather when visiting the waterfall. During the dry season, the water is just a trickle to what you see in the video".
Check out the ASEAN Skyway video of 𝗟𝗮𝗻𝗴𝗸𝗮𝘄𝗶's 𝗧𝗲𝗺𝘂𝗿𝘂𝗻 𝗪𝗮𝘁𝗲𝗿𝗳𝗮𝗹𝗹.
For more information on the Langkawi UNESCO Global Geopark, visit
https://langkawigeopark.com.my/.

(Your Stories: LADA)