YANGON, 14 March 2023: Myanmar National Airlines appointed Logi Plus Thailand last week as its general sales agent covering the Thai outbound travel market.
Myanmar National Airlines CEO Captain Khup Khan Mung hosted the opening ceremony and party for Bangkok-based travel agents at Logi Plus' new office suite at Novotel Bangkok.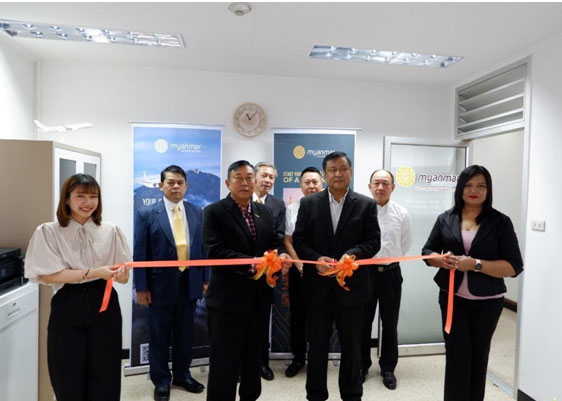 The evening cocktail reception was joined by mainly outbound travel agents and representatives of Myanmar National Airlines.
MNA's CEO said opening the GSA office in Bangkok would improve customer services and support business travel ticket sales as well as Thai tour group packages.
Myanmar National Airlines is a government airline and national flag carrier of Myanmar under the control of the military junta by default. Under various branding, the airline has been in business for over 65 years, first as Union of Burma Airways and later as MNA.
The airline flies to 27 domestic points and recently reintroduced a three-weekly service to Chiang Mai from its home base in Yangon.
It flies twice daily to Bangkok and daily to Singapore. Before the Covid-19 pandemic lockdown in 2020 and the subsequent military coup in February 2021, it also served Hong Kong.