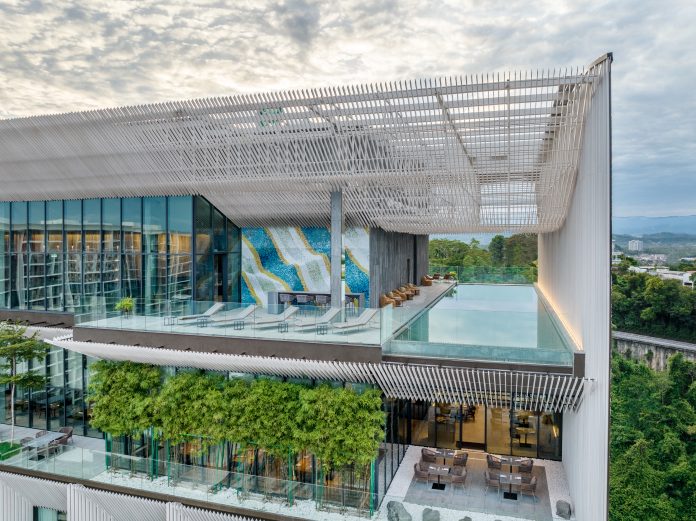 SINGAPORE, 27 October 2022: Hyatt Hotels Corporation has opened Hyatt Centric Kota Kinabalu, which marks the debut of Hyatt's rapidly growing lifestyle brand in Malaysia and Southeast Asia.
The 222-room hotel is located in the heart of Kota Kinabalu, the coastal capital of Malaysia's Sabah state on the island of Borneo.
"We are delighted to introduce Hyatt Centric Kota Kinabalu as Hyatt's first Hyatt Centric hotel in Southeast Asia, setting a new milestone for our expanding lifestyle brand," said Hyatt Group president Asia-Pacific David Udell.
The 23-story hotel is close to the shopping hotspots and the Jesselton Point Ferry Terminal, from which guests can take a short 20-minute boat trip to nearby islands to enjoy white sandy beaches and underwater activities.
It is also close to the Sabah International Convention Centre, a sports complex and a university. Kota Kinabalu International Airport (BKI) is a 15-minute drive away.
General manager Ruben Schrijver leads the Hyatt Centric Kota Kinabalu's management team.
For more information on the Hyatt Centric Kota Kinabalu, please visit www.hyattcentrickotakinabalu.com.